Rules
Adults 2023 > Rules & Regulations > Adult Event Rules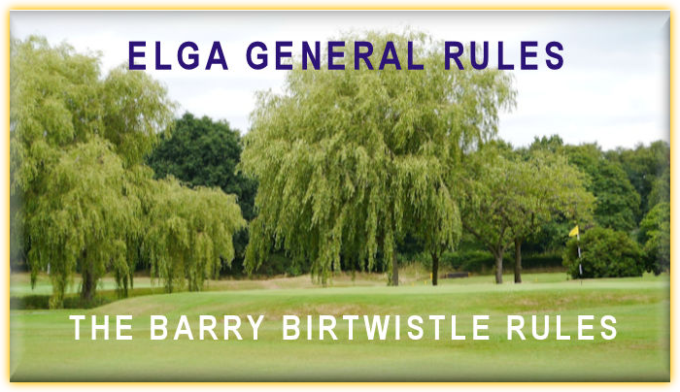 GENERAL RULES FOR THE BARRY BIRTWISTLE MEMORIAL COMPETITION
(2020 Updated)
1) The competition will be "Singles Stableford", played over one of ELGA's Nine-Hole
2) Only members of ELGA Clubs ( Male/Female) can enter the event.- Juniors Included
4) There will be Three Prizes, Best Handicap Score, Best Gross Score and Best Handicap
Score opposite sex to winning score.
5) Men will play from Men's Competition Tees, Ladies from Ladies Competition Tees.
6) In the event of one player having the best gross and the best nett, they will be awarded
the Nett prize with the gross prize going to the 2nd gross player.
7) In the event of a tie it shall be decided by comparison of cards using the last nine holes,
then last six holes, then three holes and then the last hole. If there is still a tie it shall then be
decided by comparing scores on each individual hole in turn. If there is still a tie the prize