2021
History > 2 Year Archive > 2021 Records > Adults > Individual Comps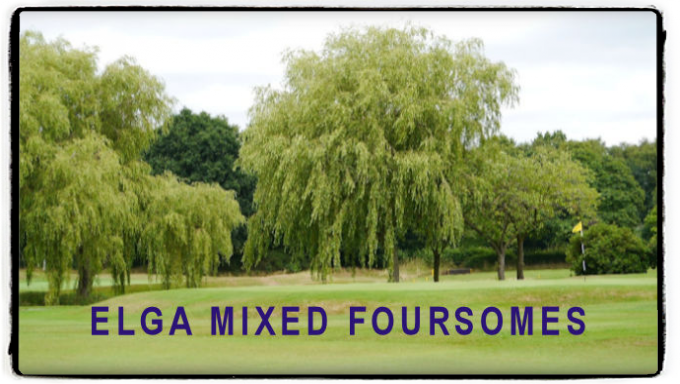 MIXED FOURSOMES - 2021
Venue - WHALLEY G.C.
Date - Sun 5th SEPT 2021
Played in glorious sunshine.
A very special thank you to Whalley Golf Club, members and staff for the use of their course and facilities. Much praise on the day for the the course condition and appreciation to Green Staff and Caterers.
Congratulations to RISHTON G.C. the 2021 CHAMPIONS TEAM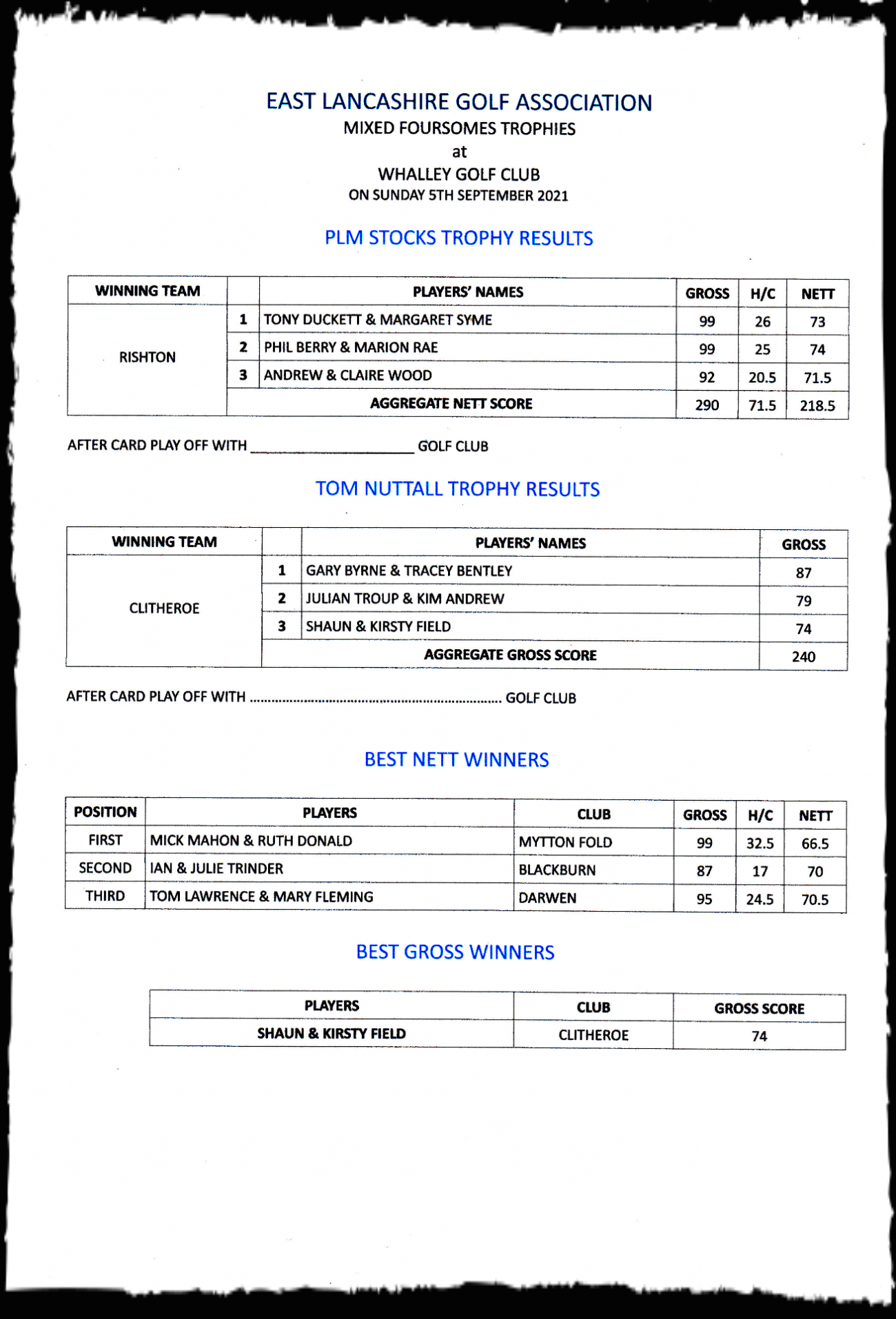 Top - RISHTONS WINNING TEAM PLAYERS
Bottom Left - The NETT PAIRS WINNERS
Bottom Right - The GROSS PAIRS WINNERS