Here you can find anything you want to know about our 21 association member clubs,
Current fixtures, Rules-Regs, Association members, Full history.
Why not make a visit to one of our courses set in fantastic
country side within East Lancashire.
Great selection of courses with superb views to enhance your visit
from our challenging 9 Hole to impressive 18 Hole Clubs.
Our main aim is to uphold the Rules of Golf and integrate our member clubs in competative golf, including various competitions for Adults, Seniors and Juniors including participation in Lancashire events.
With our top ranked players having the opertunity to participate in various Team Matches throughout the year
(E.L.G.A. CENTENARY YEAR - 2007.)
***
IMPORTANT NOTIFICATIONS/NEWS
***
To be added throughout the year together with our Fixtures & Current champions
as shown below.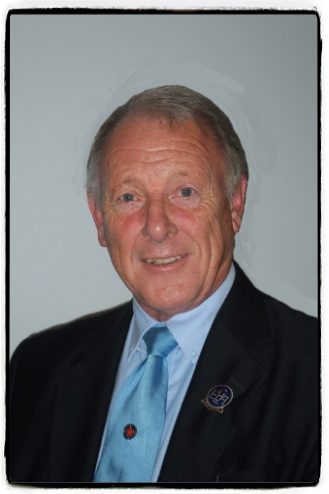 | | |
| --- | --- |
| | ELGA FIXTURES for 2023 - CONFIRMED |
| DATE | VENUE |
| | ELGA CAPTAINS v SECRETARIES @ BACUP G.C. |
| | ELGA v REST of LANCS ( Team Match) @ ACCRINGTON G.C. |
| | ELGA v BOLTON G.C. (Adult Team Match) @ TURTON G.C. |
| | ELGA HANDICAP TROPHY @ PLEASINGTON G.C. |
| | ELGA SCRATCH & PRESIDENTS TROPHY @ WHALLEY G.C. |
| | ELGA HAROLD RYDEN 36 HOLE QUALIFIER @ CLITHEROE G.C. |
| | ELGA HAROLD RYDEN QUARTER FINAL @ CLITHEROE G.C. |
| | ELGA HAROLD RYDEN SEMI-FINAL @ CLITHEROE G.C. |
| | ELGA HAROLD RYDEN GRAND FINAL @ CLITHEROE G.C. |
| | ELGA BARRY BIRTWISTLE 9 HOLE CHAMPIONSHIP @ COLNE G.C. |
| | ELGA JUNIOR OPEN CHAMPIONSHIP @ CLITHEROE G.C. |
| | ELGA MIXED CHAMPIONSHIP @ BLACKBURN G.C. |
| | ELGA SENIORS OPEN CHAMPIONSHIP @ ACCRINGTON G.C. |
| | |
| | PENDING / POTENTIAL EVENTS 2023 |
| Dependant on Team Trophy date | LANCASHIRE ASSOCIATIONS JUNIOR NORTHERN CHAMPIONSHIP |
| Decision - End of January | LANCASHIRE ASSOCIATIONS JUNIOR MAJOR TEAM TROPHY |
| | ELGA JUNIORS v BOLTON G.A. |
| | T.H.RILEY & F. WHARTON MEMORIALS |
| | | |
| --- | --- | --- |
| CURRENT ELGA CHAMPIONS | | |
| EVENT | PLAYER | CLUB |
| 2022 - HANDICAP TROPHY WINNER | | |
| 2022 - ELGA SCRATCH MEDAL WINNER | | |
| 2022 - ELGA SCRATCH TROPHY WINNERS- GROSS | | |
| 2022 - ELGA PRESIDENTS TROPHY WINNERS - NETT | | |
| 2022 - HAROLD RYDEN CHAMPION | | |
| 2022 - ELGA SENIOR CHAMPION | | |
| 2022 - MIXED FOURSOMES TEAM NETT CHAMPIONS | | |
| 2022 - MIXED FOURSOMES TEAM GROSS CHAMPIONS | | |
| 2022 - MIXED PAIRS INDIVIDUAL GROSS CHAMPIONS | | |
| 2022 - MIXED PAIRS INDIVIDUAL NETT CHAMPIONS | | |
| 2022 - ELGA JUNIOR OPEN CHAMPION - NETT | | |
| 2022 - ELGA JUNIOR OPEN CHAMPION - GROSS | | |
| 2022 - ELGA JUNIOR PLAYER of the YEAR | | |